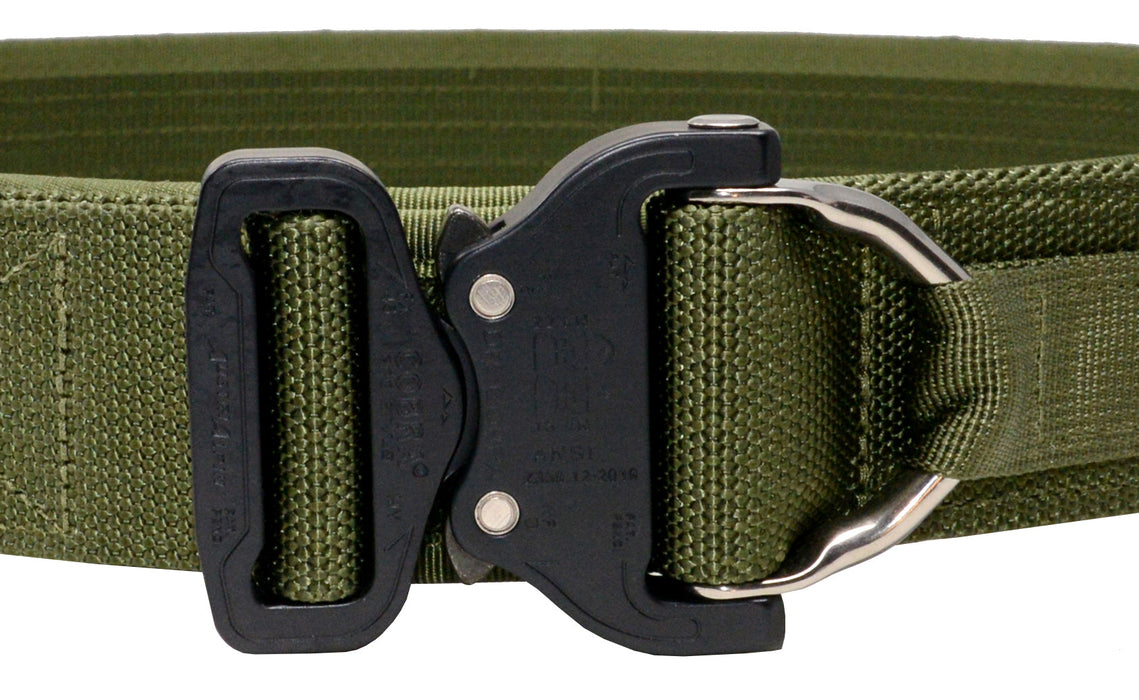 Liberty & Arms Tactical Duty Belt 1.75"
Looking for the best gun belt for concealed carry on the market today? Look no further.
This tactical gun belt was designed from the ground up for the most perfect balance of comfort, strength, and durability for everyday carry. 

This gun belt can withstand anything you throw at it while providing the best comfort. Other gun belts are either too floppy to be useful or too rigid to actually wear. Our gun belt provides comfort and strength. 
Our tactical gun belt features reinforced stitching, multiple layers of heavy duty scuba webbing, and an authentic Cobra® buckle. And the best part is — our gun belt is made in USA. We are so sure about our gun belt that we offer a lifetime guarantee — no questions asked. So get the best gun belt on the market and support American patriots while doing it. 
*When ordering, make sure you order 2-3 inches larger than normal to accommodate your firearm if you intend to concealed carry.